About
Nestled in the picturesque valley of the beautiful Aravalli Range, right on the edge of the holy town of Pushkar, lies Camp Land's End, a serene getaway far from the hustle and bustle, yet close enough to the truly eternal spiritual high that the holy town of Pushkar offers.
Cultural Heritage meets Modern Comfort
For centuries, Rajasthan has been home to various tribes and communities who inhabited diverse, rustic but aesthetically rich settlements. At Camp Land's End it's our sincere endeavour to retain and uphold that rich, artistic, cultural heritage and yet ensure that our guests enjoy modern day comforts
A Serene Getaway
Enjoy beautiful views of the surrounding hills from the verandah of your private cottage. Unwind on the deck of the infinity pool after a day of outdoor adventure. Dine on traditional Rajasthani cuisine, prepared with locally sourced ingredients. Breathe in the starlit night sky, away from the city lights.
"One of the best places"
The hospitality of the staff is amazing. Really helpful and understanding staff. The place is very peaceful and clean with a wonderful scenic view from the resort. Delicious and mouthwatering delicacies of Rajasthani food.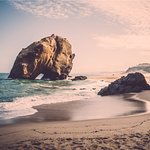 "Home away from home"
Camp lands inn is one of the most serene , natural place I have ever been in pushcart . They have a wonderful team which take care of you like family. We really felt like home staying thank you Sameer.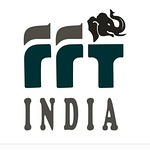 "Best resort in Pushkar"
One of my memorable short trip at PUSHKAR because of wonderful stay at CAMP LAND'S END. The first impression I got here is the traditional Rajasthani Huts + European amenities with proper hygiene in all cottages.